Certified Scrum Product Owner (CSPO) Training in USA
CSPO (Certified Scrum Product Owner) Certification Training introduces you to Agile – Scrum framework, Scrum roles and a detailed overview of Product Owner role. A Product Owner Manages Product Backlog. This certification is recommended if you are directly interacting with the customers and users, the development team, and other key stakeholders and Plan to make career as Product Owner.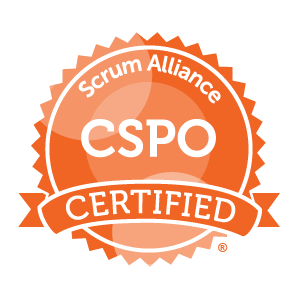 Call Us on +1-800-659-0762 or +91 7710033016  for Your Course Enquries
Scrum Alliance is the oldest and the most credible Scrum certification body in the world. Scrum Alliance certifications are the most popular certifications in the whole world and have become hygiene with most organizations.
CSM and CSPO certifications have become basic certifications looked for by the recruiters.
ELIGIBILITY FOR CSPO
Attending an in-person or virtual course taught by a Certified Scrum Trainer® (CST®)
Participate in all the exercises and complete all the class assignments
CST should be convinced that you have fulfilled the learning objectives
After you complete the 

Product Owner Certification

 Training and CST is convinced, you will be asked to accept the CSPO License Agreement and complete your Scrum Alliance membership profile
Once you accept the agreement, you will be CSPO certified.
There is

NO Exam

for the certification but a evalution is done.
Virtual Class room Training with certified Trainer Mr Amit Kulkarni

Weekday – 3 days (3 days * 5 hours )  OR 
Weekend – 2 days (2 days * 8 hours )

CSPO Certification 
Online preparatory video by Amit on Scrum
16 PDU's / SEU's
Two year membership with

 

Scrum Alliance
Virtual Classroom Training on

 

DevOps Fundamentals 

 covering various Automation tools for you to start using Scrum and start learning

 

DevOps tools

 

to be used during the Sprint Work
E-Book on

 

Lean Six Sigma

 

/

 

Scrum

 

Agile, Complied by our Expert Faculties.
Online self learning Agile course

 

which includes topics "Beyond Scrum" such as tools, techniques.
Lifetime faculty support

 

for your questions and queries  from our Thane (Mumbai) office or on phone or email.
Participant kit authored by Mr. Amit Kulkarni.
Learn

 

the foundations of Product Management

Demonstrate

 your attainment of core Product Management knowledge to your employers

Expand

 

your career opportunities as a buriness personnel across all industry sectors adopting Agile practices

Learn to develop Product Vision, Product Strategy, Create Product Roadmap and Create Product Backlog
Learn how to write User Stories and Acceptance Criteria
Roles That Would Benefit From The Class
Project Managers
Product Owners
Product Managers
Managers-Software development
Architects-Software development
Software developers
Developers
Software testers
Team leads or Team members who are interested in learning Scrum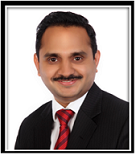 Amit Kulkarni has 25+ years of experience in Banking, Insurance, Supply Chain, Credit Cards and Stock Market area. He has lead large teams in Europe, USA, India and China. As a trainer, Amit has conducted more than 200 workshops on CSM, CSPO , A-CSM and various other topics such as DevOps, Prince2, PMP etc. Amit's Certification Training focuses on learning rather than just a certification. Amit conducts various exercises, conducts games and makes the class very interesting. Amit's workshops are some of the most engaging workshops in the world.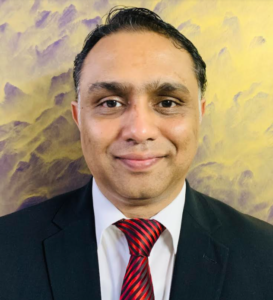 Gaurav Rastogi is an experienced IT professional for 20+ years helping enterprise teams transform into Agile mind-set, create innovative culture and feel empowered. He holds specialisation in Agile,Scrum implementation training. For past 10 years, he has facilitated several Agile workshops, innovation games and has trained 1000's of professionals in these areas. In his coaching assignments & workshops, he has engaged with global banks, asset management companies, technology firms, telecom giants and several start-ups across the globe
CSPO Certification Training Schedule
Our Schedule for Batches in USA Timezone.
CSM Schdedule
Our Schedule for Batches in USA Timezone.
Call Us (Festive / Group Discount)
+1-800-616-3676
Why World Of Agile (Our Differenciators)
Best Value, Best Price  
We are not a marketing company. We are owned by our own trainer and CST, Amit Kulkarni. Therefore there are no marketing company commissions. Best price and Best Value is guaranteed. Our Certified Scrum Master and Certified Scrum Product Owner courses are best valued.
Post Training Support
Amit Kulkarni provides lifetime support to all the students enrolled through World of Agile for Certified Scrum Master or Scrum Product Owner. That means career guidance, difficulty solving and connecting with Amit after the training is FREE.
Free Courses and content
300 page agile book written by Amit to help participant learn beyond the certified Scrum master or Certified Scrum Master curriculum
E-Learning course on PMI-ACP

Three Mock Exams on PMI-ACP

Three Mock Exams on PSM

Three-Hour DevOps introduction

virtual session
Look at our Virtual 

CSPO Training

and Classroom Session Video's
Erich Sterzing
I couldn't recommend Amit more for his Scrum Alliance Certification training! The course Product Owner class was SO informative and enjoyable, and his teaching style made the material incredibly interesting, inspiring, and immediately applicable to my work. His English is crystal clear and his long, diverse experience make for wonderful, engaging examples and stories to make the information sync in. I also greatly appreciated his use of the white board as he talked through topics. I can't wait until I can take another course from Amit and would encourage anyone still not sure to go for it. It was one of the best decisions I could have made to further my education and certification journey!
I thought my CSM was going to be just "tick in the box", only focusing on the exam and certification. And I was sceptical about having a training via zoom (Covid-19) including the timezone difference. But to my surprise this turned out to be one of my best trainings ever. Amit has an astonishing CV and his experience and teaching skills forced me to finally understand scrum and agile basics. His examples were spot on. I cannot wait for my next course with Amit.
I attended Amit's Certified Scrum Product Owner (CSPO) course. He's an excellent course facilitator and trainer: knowledgeable (doesn't rely on power point), highly engaging and extremely supportive. I enthusiastically recommend his course for aspiring Scrum professional. The course was very affordable as well.
     FAQ's on CSPO Certification 

Training
| Question | Answer |
| --- | --- |
| What is Scrum Alliance? | Scrum Alliance was founded in 2001. Scrum Alliance is the largest, most established and influential professional membership and certification organization in the Agile community. Scrum Alliance has certified more than 750,000 practitioners worldwide. Scrum Alliance vision is to "Transform the World of Work" with a mission to guide and inspire individuals, leaders, and organizations with practices, principles, and values that create workplaces that are joyful, prosperous, and sustainable. |
| Why is Scrum Alliance CSPO Certification the most valuable certificate in the world ? | Scrum Alliance Certificates are given by Certified Scrum Trainers (CSTs). CSTs are highly qualified and some of the best trainers in the world. There are only 220 odd CSTs in the world and only 12 CSTs in India. The reason there are so less CSTs is because, CST is highly qualified individual and you need to be best-of-the-best in the world to become a CST. CSTs have good industry experience and are certified to be trainers after a lot of scrutiny. The Training given by a CST is authentic. Organizations recognize the importance of EXPERTISE. Most organizations know that getting trained from a Certified Scrum Trainer (CST) ensures that the one who is trained has authentic knowledge about the subject. |
| Who can attend Certified Scrum Master Training? | Everyone who is interested in working with a Scrum team and wants to know about Scrum, Certified Scrum Master Training is ideal for: Product Managers Developers Programmers Project Managers Managers Executives Business Analyst Product Owners Architects Software Developers Software Testers Team Leads |
| What is the Examination Format? | There is no Exam for CSPO Certification |
| Does CSPO Certification have an expiry date? | Yes. CSPO Certification has an expiry of 2 years from the date of certification. |
| How do I renew my CSPO Certification? | You can renew the Certified Scrum Product Owner certification two ways: You can do any other Scrum Alliance certification and your CSPO certification will renew automatically for another 2 years from the date you complete another certification of Scrum Alliance You can report 30 SEU or Continuous Education Credits (Scrum Education Units) and pay a renewal fees of USD 100. Some of the ways to gain the continuing education credits There are literally hundreds of ways to gain continuing education credits(SEUs,PDUs, etc.)for free:Read books, blogs and articles about any agile practice, principle, or framework. Contribute to a local agile or Scrum User Group. Participate in agile lunch-and-learns at your place of business. Come to live webinar events or watch pre-recorded webinars. Demonstrate learning in some other, creative way. Watch our free Scrum Foundations e-learning videos. Enroll and participate in the free, online Path to Coaching program. Attend an agile or Scrum event. |
| Why there is a renewal fee for Scrum Alliance CSPO Certification? | CSPO is the most valuable certificate in the world. Most employers recognize the certificate – not just because of the certificate, but also because of the value Scrum Alliance generates by the community creation. Scrum Alliance community consists of Authors, Writers, Thinkers and really the who's-who in the Agile world. This community is created by investing in Scrum Gatherings which gives opportunity for the Scrum Alliance Certified delegates to come together and build knowledge about Agile and Scrum. As a non-profit organization, Scrum Alliance reinvests these $100 fees in face-to-face engagement and increased understanding around the world via regional gatherings, user groups, research grants, scholarships, and more. Thus giving back to the community in a big way. Most of the competitor organizations are profit-making organizations. Therefore they do not invest in any community activities. Competitor organizations have nothing to offer to the community other than giving free-bees such as free certifications or free renewals. Either ways, the competitor organizations are not popular certifications and employers do not value these certificates. The question to be asked is, why in the first place would you even make the initial investment, if the world does not recognize the certificate. |
| What next after CSPO? | As a next step in your Agile - Scrum journey after earning your CSPO certification. You need to spend a year working as a CSPO on a Scrum Team. Then you can achieve your Advanced Certified Scrum Product Owner™ (A-CSPO™) certification. |
| How CSPO is different than PSPO ? | CSPO or Certified Scrum Product Owner is a certification offered for the Product Owner by the Scrum Alliance. PSPO or Professional Scrum Product Owner is another certification offered for the Product Owner role by Scrum.org. Both certifications are equivalent in terms of high standards of quality. The difference lies in the way of obtaining and maintaining the certifications. The CSPO certification exam is taken online after completing a mandatory 2-day training given by a Certified Scrum Trainer. For the PSPO certification, training is not a prerequisite to taking the online exam. |
| How do I access if CSPO® Certification is right for me? | Yes, of course. The CSPO Certification is right for you if you are working or fall under any of the following categories: 1. Want to get maximum the benefits from Agile projects 2. Want to learn how to work or interface with Agile teams 3. If you are a Product Owner or Product Manager and are looking to advance your skills |
| Is the Certified Scrum Product Owner®(CSPO) certification valued in the industry? | CSPO has gained momentum since the last few years. Highly volatile and ever changing business Product Owners are usually a major stakeholder. He / She (product owner) is dedicated to making the product a success, is mostly given the responsibility to track Return on Investment (ROI). The Product Owner also decides the frequency and length of the Sprints. They also ensure that teams are better tuned-in to the Agile mindset, thus ensuring project success. The CSPO certification increases an individual's career prospects in the field of Product Management. |
| What is the difference between a Product Owner and a Scrum Master? | Role of a Product Owner Product Owner is the decision maker on the Product He/She is accountable for the return on investment for the Product Naturally, he/she has the budgets with him/her for the product Product owner faces the market, the customers, users and he is a Voice of the customer role Thus Product Owner is responsible for envisioning, strategizing and taking decisions on how the product needs to progress so that he can generate value for the customer. Role of a Scrum Master Scrum Master is a true Servant Leader of the team Scrum Master is there to help the team in its use of Scrum. Solving Impediments for the team Leading and coaching the organization in its Scrum adoption |