Leading SAFe course leads to SAFe Agilist certification – This page discusses more details about this course and the subsequent certification that follows
What Advantages SAFe Agilist

®

certification /Leading SAFe® course can Give?

What you will learn in 2 day Leading SAFe course?
Leading SAFe® course is designed for people with some background and experience in Agile. The Course teaches participants
The skills to lead a Lean-Agile enterprise by leveraging the Scaled Agile Framework® (SAFe) and its underlying principles.
How A large scale agile program works
How to synchronize between teams
Ways to ensure alignment between business and technology imperatives so that Value is achieved faster
Industry Response for SAFe Agilist Certificate
The Leading SAFe® course leads to the Certified SAFe® Agilist certification. Industry shows that
certified SAFe® Agilists consistently get higher salaries
Opens Up door to senior roles like Agile Coach and Agile programme manager
More and more companies are hiring certified SAFe® Agilists
Who Should Do this Course?
There is no formal prerequisite to attend the Leading SAFe® and getting certified as a SAFe® Agilist. However, People with some basic background and experience in Agile ways of working will benefit maximum.
The Leading SAFe® 6.0 Agilist Certification course is for anyone involved in product and solution development at Scaled Agile way of working. It is particularly beneficial for people aspiring to be or performing below roles:
Agile Coach – Agile Transformation Agents –
Executives up to management level
Project leader and program manager
Product manager and product owner
What Will The Course Cover?
A Leading SAFe will help you to to discover how companies can build business agility, and how to make SAFe work inside your organization. You'll learn
How SAFe helps you improve quality, productivity, employee engagement, and time-to-market.
Creating alignment in your entire organization around the same clear objectives,
Improving the flow of value and work from strategy to delivery. You'll learn what makes companies more customer-centric
How to run key SAFe alignment and planning events, like PI planning.
Course Objectives
After the course, Students will be able to understand,
How to realize the benefits of SAFe ::What can be the benefits / Why SAFe will help?
How To Get Started with SAFe? :: If you have a big organization, how to get started on Agile?
Ways to establish Team and Technical Agility and organize around the flow of value. :: How to set up a teams for large Program
How to align massive organizations around clear, common objectives. :: When you are working with large organizations, how to create alignment
Some guidelines that will help you participate successfully in critical SAFe events, such as PI Planning and PI demo
How to adopt a customer-centric mindset. – How to help teams understand the value of SAFe
Class Agenda
Mandatory Topics
Thriving in the digital age with Business Agility, Evaluate SAFe an operating system for Business Agility and explore how SAFe Seven Core Competencies achieves Business Agility
Becoming a Lean-Agile leader, Apply lean-agile mindset at Scale. Demonstrate how SAFe Principles enable business agility at scale
Establishing Team and Technical Agility, forming cross-functional Agile Teams to support Build quality in, Organizing Agile Release Trains (ARTs) around the flow of value
Building Solutions with Agile Product Delivery Applying Customer Centricity with Design Thinking, Prioritizing the Program Backlog, Participating in PI Planning, Developing on Cadence; Releasing on Demand, Building a Continuous Delivery Pipeline with DevOps
Exploring Lean Portfolio Management Defining the SAFe portfolio, connecting the portfolio to the Enterprise strategy, Maintaining the Portfolio Vision, Establishing portfolio flow, Funding Value Streams
Leading the change Explore how to lead by example i.e. Authenticity, Emotional intelligence, Lifelong learning, Growing others, Decentralized decision-making and Identifying actions to take for leading the change
to learn more about this course, please refer to Leading SAFe – Scaled Agile Framework Training | Scaled Agile
Additional Topics covered only by World Of Agile
To help the students with practical aspects, we cover few additional topics in world of Agile class. These topics are over and above the predefined syllabus by Scaled Agile Inc
Scaling context
How other frameworks fit ?
How to continue the journey by self learning – certificates can do only so much
Click here (Leading SAFe – Why choose World Of Agile?) to understand why you should choose World of Agile for your leading SAFe course.
Is There an Exam For SAFe Agilist Certification?
Yes, there is an exam to get certified. It online, multiple choice exam. Students need to select either one or multiple correct options. Questions clearly state the number of options students should select for the question. Participants have to choose all correct options to get credit for a question.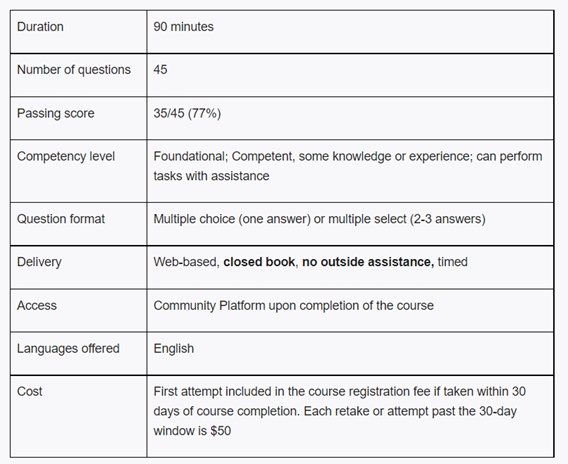 The above table is taken from the scaledAgile website. Please click here to get latest information directly from the website
Can we claim PDUs or SEUs for this Course?
Yes, you can claim PDUs and SEUs for this course. you can find more information here