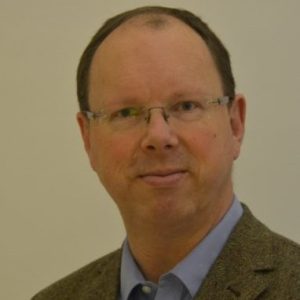 Arne Ahlander
Arne Ahlander is a senior Certified Scrum Trainer (CST) accredited by Scrum Alliance.
Arne holds wide range of Scrum certifications Like CSM, CSPO, CSP-SM, CSP-PO, CAL1. He became a Certified Scrum Trainer (CST) in November 2008 and has delivered Scrum certification classes in more than 20 countries. Till 2020, Arne served as a member of TAC (10 Member – Trainer's Approval Committee) Of Scrum Alliance.
He comes with his vast experience from Software industry where he worked since 1994. His experience belongs to a great part in the area of product management wherein he has held several senior level positions.
Arne is currently based in Lund, Sweden. He holds a Master of Science in Electrical Engineering from Lund University, Sweden. He is an active member of the Software Business Improvement efforts in Scandinavia.
As a Certified Scrum Trainer, he brings his vast experience to his training sessions. His sessions make you amplify your thoughts and performance. Hi session become more interactive and interesting as he applies his creative idea and impressive drawing skills throughout the Training sessions. For last 15 years, he has been conducting Scrum certification training like Scrum Alliance CSM and CSPO workshops in Sweden, India, China, Poland, Europe, covering more than 20+ countries.
He has been a regular speaker in regional and global scrum conferences across the globe. He happens to use his drawing skills very effectively to communicate the concepts to audience. He is also a vivid and great reader who has read multiple books on Agile, Scrum, Product management and leadership.
Professional Highlights for Arne
Agile Champion with 27+ Years of experience.
Arne is a Lean and Agile Product Management expert.
Served as Vice President-Product Management for a large organization before he ventured out full time for training, consulting and coaching.
Managed Scrum projects. Also helped customers start Scrum initiatives in Scrum and Agile programs spanning across countries.
Arne served as a member of TAC (10 Member – Trainer's Approval Committee) Of Scrum Alliance.
Arne is a TBR Practitioner (Training From The BACK Of The Room) Certified Trainer.
Arne has vast experience in training, mentoring and coaching
 Scrum Agile Certifications held by Arne
CSM by Scrum Alliance
CSPO by Scrum Alliance
CSP-SM by Scrum Alliance
CSP-PO by Scrum Alliance
CAL1 by Scrum Alliance
Arne's Talk's and Speeches