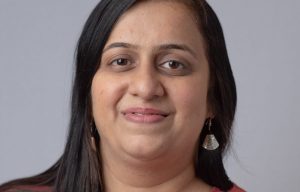 Snehamayee
Trainer .. Agile Coach…Agile DevOps Enthusiast …Career Tester…
Who Am I? A rather philosophical question. I am a mom …I am a passionate coder.. also a wildlife enthusiast…I am in love with software assurance… I live my life with agile values and Principles … Really? I am a glass that shows a different color depending upon the angle you see it from… There are so many sides of me that I usually restrict my introduction to this one line – "I am Snehamayee"
Professionally speaking, First and foremost, I am
An Agile Enthusiast Specializing in Distributed Agile and Agile Transformation
With over 22 years of experience in the Software Industry, I have worked across all phases of SDLC. I have wide experience over all phases of SDLC, I have worked across geographies and project types. An Agile Enthusiast who excels in distributed agile … I coach agile transformations, drive scrum implementations and strategize enterprise Agile Rollouts. I was the former head the Assurance and Agile DevOps portfolio for TCS APAC.
Professional Highlights for Snehamayee
Seasoned Agile Champion with 22+ Years of experience in Tata Consultancy Services.
Experienced in managing large scale agile programs spanning across countries.
End To End SDLC experience across domains like BFSI, Manufacturing, Telecom and Airlines .
Deep global exposure – I have worked with customers in USA, Netherlands, Singapore, Malaysia, Indonesia, Thailand, Hong Kong, China etc.
I have proven experience in training, mentoring and coaching internal as well as external stakeholders. Conducted 70+ Agile trainings for multi-national audience
I was a part of  the team that planned and implemented Audacious plan to make Tata Consultancy Services   go enterprise wide Agile in 20 months . This program touched 450,000+People, 40+ countries and 8000+ Customers
Key Roles Snehamayee Played in Recent Past
Agile Transformation Coach for Enterprise Agile Transformations

Agile Maturity Assessment
Driving agility across enterprise using SAFe principles
Creating Agile rollout plan with quick and constant ROI
Coaching Agile Coaches, Scrum Masters & Product Owners who worked with individual teals

Managing Large Scale Business Transformations spanning across countries

Craft contracts that support agile delivery
Set up distributed Agile teams that work across multiple countries (India /Singapore/China) leveraging SAFe Principles
Coaching and mentoring teams on ground.
Setting up agile metrics framework that helps manage delivery and Agile way of working
Creating Quality Assurance and Testing Strategy that enables agile delivery

Scrum Master

Train the Scrum Team(s)
Help the team reduce the technical debt
Work to solve organizational impediments
 Indicative Agile/Scrum Transformation Engagements
Domain
Business Need For Transformation
Snehamayee's Role
Telecom
Streamline and Digitize OSS/BSS Process

-Identification of dependencies which cause delay in end-to-end deployment

Set up the Teams and Governance
Set up a process framework with the SME teams to ensure timely review, feedback and refinement
Training

Banking
Enterprise Agile Transformation

Quantified Agile Assessment

Plan enterprise agile roadmap

Creating Agile Playbook
Petro Chemical

Data analytics  for the oil supply chain from rig to market

Reduce the turn around time ( we went from not being able to release in 9 months to twice a month release )
Set up Agile way of operating  with multiple vendors
-raining

Insurance
Legacy Modernization

Set the Agile Teams /Governance and Operating model
Focus on smooth communication between IT and Business in a multi country roll out
Training

Airlines
Improving End to End Time To Market

Set up the agile framework
Training
Built ability to deliver sustained releases
Certifications held by Snehamayee
CSP by Scrum Alliance
CSM by Scrum Alliance
CSPO by Scrum Alliance
PSM-I by scrum.org
PSM-II by scrum.org
SPC by Scaled Agile
PMI-ACP®
Exin DevOps Master
PMP®
Snehamayee's Training Videos
Snehamayee using Storytelling to explain Definition of Done.
Snehamayee making the participants understand self management using a game
Snehamayee using a gaming technique with poker coins to explain "Iterative and Incremental" 
Over the years, I have seen it exceedingly useful to apply Agile values and principles to all aspects of my life. It really excites me to share this experience with others who want to start their journey on the agile road. I chronicle my experiences in the agile world in my website https://snehamayee.com/.